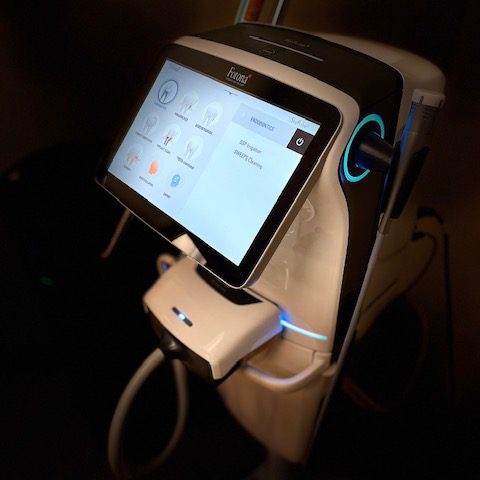 SWEEPS® Endodontic Laser Treatment
Safe, thorough & effective laser root canal treatment is now available at Capital Endodontics. SWEEPS® is an advanced method for cleaning the root canal system. Our state-of-the-art Fotona LightWalker® laser generates precise waves of energy to thoroughly clean the complex root canal system that traditional methods can sometimes miss.
SWEEPS® promises to represent an entirely new way of thinking about root canal therapy. With SWEEPS®, patients receive fast, safe, and effective root canal treatments.
Root canal  laser treatment successfully addresses a major disadvantage of classical root canal therapy, the inability to completely clean and disinfect complex root canal systems.
Advantages of and SWEEPS® Technologies:
Fast, Effective, and Minimally Invasive Treatments with Multiple Laser Technologies.
Increased Success Rates.
SSP and SWEEPS® deliver cleaning solutions throughout the tooth's small nooks and crannies removing bacteria, dead tissue, and debris.
Reduced complications.
Less need for additional costly procedures such as surgery, retreatment or extractions, and implant therapy.
Increased patient safety.
Cleans the entire root canal anatomy without the risk of extruding cleaning solutions beyond the end of the root vs. GentleWave Technology.
Reduced removal of tooth structure = Reduced tooth fracture.